Explore Our Expert Care Below
Bayview Home Health Services is a Medicare-certified home health agency servicing the greater Baytown, TX area including Chambers, Liberty, Jefferson, & Harris counties.
Specialized Care Tailored For You
We're always working on something. Most of the time, we're focused on taking great care of our patients and their loved ones. But every so often we get the chance to expand and add new advances in what we can do. See our programs below for more info.
Our Mission
Bayview Home Health aims to provide life-changing services to the people of Texas.


Our Team
We provide the highest standard of services with passion and professionalism.
Our Rating
Bayview Home Health is regionally and nationally recognized for our outstanding patient satisfaction with four out of five stars according to Medicare.gov.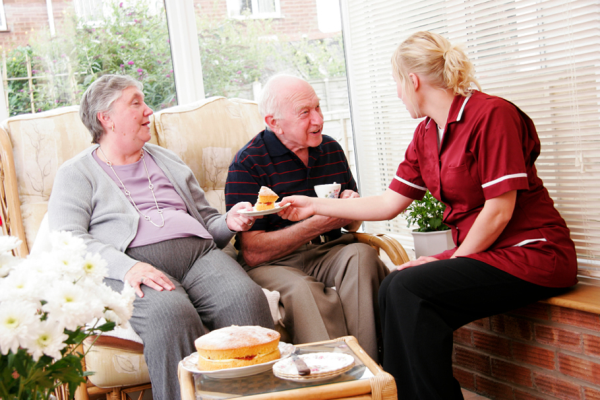 Skilled nursing
Wound care management
Physical therapy
Occupational therapy
Speech therapy
Dietary management
Registered Nurses help improve the patient's condition or to maintain the patient's condition and prevent it from getting worse. RNs can also meet with patients shortly after they are discharged from the hospital. The duties of home healthcare nurses range from taking vital signs (blood pressure, pulse, and temperature) to assessing health progress and needs. Home healthcare nurses change dressings on wounds and observe how well patients can perform certain tasks that may be hampered by a condition or by having surgery.


Physical Therapy specializes in improving functional independence and often includes establishing a home exercise program designed to improve mobility, strength, range of motion, and pain management. Physical therapists may also educate caregivers with the goal of expediting healing and preventing re-injury.


Occupational Therapy specializes in treatment to assist in regaining lost motion and in restoring the ability to perform activities of daily living, such as dressing, grooming, bathing, and eating, after an accident or illness. This therapy often includes establishing a home exercise program designed to improve strength and range of motion. Occupational therapists can also assess whether or not assistive devices (walkers, shower benches, etc.) would be beneficial to the client. If these devices are deemed necessary, the therapist can help find and order the right equipment for each client's specific needs.


Speech Therapy specializes in the treatment of swallowing, speech, and language disorders. It may include physical exercises to strengthen the muscles used in speech (oral-motor work), speech drills to improve clarity, or sound production practice to improve articulation.
Call Us Today
Every member of our team is committed to providing our patients and their families with life-changing service because that's what we do. Call us today to see how we can help you.