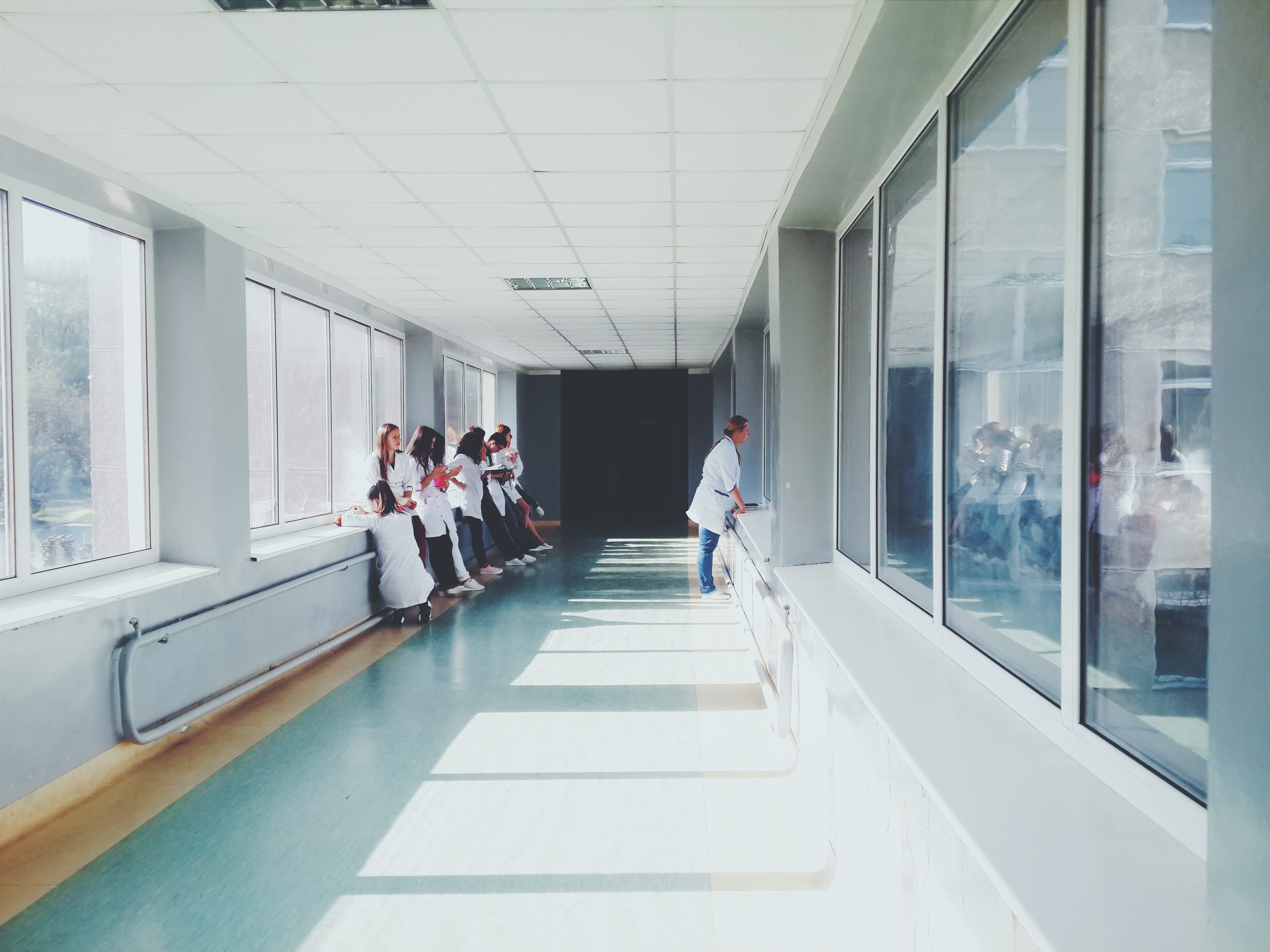 Interested in Joining Bayview Home Health?
Bayview employees strive to make our communities healthier places to live. We're setting the standard for medical excellence within a vibrant, creative, and highly productive workplace. Our success is supported by a family-friendly culture that encourages community involvement and creates unlimited opportunities for development and growth.
Careers that Have an Impact on Health... Every Day
At Bayview Home Health Services, we view each day as another opportunity to be better.

To provide patient care that is unmatched, every time. And to give you every occasion to further your career and feel excited to be here every day. Join a local healthcare leader dedicated to growth, innovation and patient safety that services one of the fastest-growing regions in the US. If you're ready to make a greater impact, you can do it here.
Currently, we have open positions for both skilled and PAS departments. Information is listed below about the number of positions available and job descriptions.
PRN Licensed Vocational Nurse
Seeking (2) experienced LVN for Chambers County and surrounding areas.
Seeking (1) experienced health field RN for chambers county and surrounding areas.
Caregiver/Personal Assistant
Seeking (2) providers for Chambers and Jefferson county.
LVN / RN Field Nurses - PRN
Qualifications
Experience:

Registered nurse, 1 year (Required)
EMR systems, 1 year (Required)
Axxess (preferred)

License:

BLS (Required), ACLS (Preferred)
LVN or Registered Nurse (RN) License (Required)

Required travel:

100% (Required)
Timely submission and accurate documentation

Full Job Description

*** Home Health Experience Required ***

Established in 2000 and locally-owned, Bayview Home Health is excited to be growing and we have multiple openings for compassionate caregivers.

Job Summary:
Primary functions are to administer skilled nursing care for patients of all ages in their place of residence, coordinate care with the interdisciplinary team, patient/family, and referring agency; and assumes the responsibility for coordination of care.


We are seeking to add to our team an experienced and caring LVN's / RN's to service our expanding areas including:


Baytown
Liberty
Beaumont
Port Arthur

Required Experience:
LVN / RN - at least 2 years of experience
LVN / RN - at least 1 year of Home Health experience
Compassionate RN's with excellent time management skills
Current TX RN license
Current CPR certification
Knowledgeable Kinnser/Well Sky, Axxess

Essential Functions:
Initial and ongoing comprehensive assessments of home health patients needs, including OASIS assessments at the appropriate time, points necessary and initiate appropriate preventative and rehabilitative nursing procedures
Provide those services and/or treatments requiring substantial and specialized nursing skills. Provide skilled nursing care to patients utilizing infection control measures that protect both the staff and the patient ( OSHA ).
Coordinate patient care, make necessary referrals, report to physician/other staff members of the change in patient needs, evaluate outcomes of care, and plan for discharge from service. Monitor assigned cases to ensure compliance with requirements of third party payor
Provide effective communication/counseling to patient/family, team members, and other health care professionals in meeting nursing and other needs
Complete appropriate documentation in a timely manner
Supervise and provide clinical direction to HHA/LVN providing services.
Demonstrate commitment, professional growth by attending in-service programs and competency
Promote Agency philosophy and administrative policies
Perform on-call responsibilities and provide on-call service to patient/families as assigned

Please apply here OR fax resume to 888-522-3080

Job Type: Part-time

Pay: $27.00 - $32.00 per hour

Schedule:
Day shift
Holidays
Monday to Friday
On-Call
Weekends

Supplemental Pay:

COVID-19 considerations:
PPE equipment is provided. All staff making visits are required to wear N95 masks and gloves in all patient homes. If the patient showing respiratory symptoms gowns and eye protection will also be worn. All PPE is provided

Experience:
registered nurse: 1 year (Required)
EMR systems: 1 year (Required)

License:
BLS, ACLS (Preferred)
Registered Nurse (RN) (Required)

Required travel:

Work Location:

Patient Type:

Company's website:
Bay View Home Health Services is seeking a full-time dynamic and exceptional Community Liaison to support our growing mission of providing life-changing service to our Home Health patients. The Community Liaison is an exciting opportunity to be a brand ambassador and culture champion with an amazing Home Health team! The ideal candidate is professional, organized, home health-savvy, compassionate, experienced working with a team, outcome-driven, proactive, quality-focused, creative, fun(!) and technologically adept.

If you are passionate about providing 4 Star Patient Satisfaction that Bay View has achieved, and working in a culture that values their employees as much as their patients, then call and/or send us your resume at sean.krajewski@bonitahealthcare.com

Bay View Home Health Services is a Medicare-certified Home Health Agency serving the greater Liberty, Harris, and Chambers county area for over 19 years. Our field-based team of skilled clinicians provides life-changing service to patients in their own homes, located throughout the greater Baytown, TX area. We pride ourselves on our quality of care and patient satisfaction.

Qualifications
Experience:

Home Health, 1 year (Required)
Home Health Or Hospice Marketing, 2 years (Preferred)

Location:

Full Job Description


Job Title/Position: Home Health Community Liaison
Reports To: Administrator
JOB DESCRIPTION SUMMARY
The Community Liaison (CL) develops and implements a regular structured program of contacts and outreach to identify new referral sources and to maintain on-going relationships with Bayview Home Health community leaders and referral sources.

ESSENTIAL JOB FUNCTIONS/RESPONSIBILITIES:

The CL must exhibit the following competencies:
Critical Thinking, Results in Orientation, Leadership, Integrity and Ethics, Dependability,
Professionalism, Oral Communication, and Written Communication
Determines primary decision-makers and proactively builds positive, solid working relationships with members of the medical community and partners.
Promotes and positions Bayview's patient care service through regular visits in a manner that illustrates and reflects Bayviews quality of care and unique capabilities.
Works to build the brand of Bayview Home Health as the preferred healthcare provider in our service area to achieve and exceed agency goals for growth and census management.
Makes regular, planned calls to secure new referrals, build census, and meet established goals on new and existing referring physicians; facilities; case managers, discharge planners, and social workers in hospitals and skilled nursing facilities; and other health care providers.
Conducts an initial meeting with the patient and family over hospice service and philosophy and obtains consents for care.
Assist referral sources with the identification of appropriate patients and educate regarding admissions criteria.
Communication
Maintains regular communication with the Administrator
Works collaboratively with the Intake Coordinator to assist in the admission process.
Be responsible to submit daily, weekly, and monthly marketing reports as required in a timely manner.
Uses superior customer service to maintain current and new business relationships.
Additional duties as directed by the administrator.
Monitors and maintains documentation of records to ensure compliance with regulatory standards of timeliness, accuracy, and completeness via electronic record
Participates in all mandatory staff in-services, meetings, and/or education.
Actively participates in quality assessment performance improvement teams and activities.
Demonstrates familiarity with the policies of Bayview and rules/regulations of state and federal licensing agencies.
QUALIFICATIONS
Bachelor's degree in related field preferred. Additional experience may be substituted for the educational requirements.
Minimum two (2) years of marketing experience in healthcare.
One (1) to two (2) years' experience in hospice/home health/palliative marketing preferred.
Proven ability to generate and maintain relationships with new and existing accounts including physicians, healthcare professionals, community agencies, patients, and families.
Must be highly motivated, energetic, and possess strong interpersonal relationships and communication skills.
Excellent spoken and written communication skills
Must be computer proficient in typing and various programs, including a background in EMR.
Ability to work with others as an effective team builder and a team player.
Skilled at establishing/maintaining working relationships with key staff, marketing contacts, and clinical staff to ensure a thorough understanding of Bayview Home Health and Personal Assistance Services (PAS).
Ability to work autonomously, take initiative, set priorities, organize work, and make independent decisions.
Excellent communication skills, including public speaking, both verbal and written.
Subject to a criminal background check and drug screening.
Holds current valid Texas driver's license.
Reliable transportation with current automobile insurance.

WORKING CONDITIONS (travel, hours, and environment)
Able to work full time, with some weekend work
On-Call per on-call schedule. Holiday on-call coverage per holiday schedule.
90% weekly field travel without restriction
This position is paid a salary intended to cover all hours worked during the week, knowing those hours may sometimes exceed eight hours in a day or forty hours in a week and may fluctuate from week to week.

PHYSICAL/SENSORY REQUIREMENTS (with or without the aid of mechanical devices)
Standing, sitting, walking, lifting up to 50 lbs on a frequent basis. Has well-developed motor coordination and manual dexterity to perform basic skills. Must have good vision, hearing, speech, and language abilities to perform and communicate CL activities.

OSHA CATEGORY CLASSIFICATION
I: Tasks that involve exposure to blood, body fluids or tissues. This includes all procedures or job related tasks that involve inherent potential for mucous membrane or skin contact with blood, body fluids or tissues, or potential spills or splashes of them.
Job Type: Full-time
Experience:
Home Health: 1 year (Required)
Home Health Or Hospice Marketing, 2 years (Preferred)
Location:
Additional Compensation:

Pay Frequency:

Schedule:

Company's website:
Caregiver/Personal Assistant
Qualifications
Experience:

home care, 1 year (preferred)
caregiver, 1 year (preferred)

Education:

High school or equivalent (Required)

Qualifications/Educational Requirements
1. Must be at least 18 years of age and demonstrate competency, when competency cannot be determined through education and experience, to perform the tasks assigned by the Supervisor.
2. If under the age of 18 years of age, must be a high school graduate or (are enrolled in a vocational education program) and must demonstrate competency to perform the tasks assigned by the Supervisor.
3. Have a sympathetic attitude towards the care of the sick
4. Be able to read, write, and comprehend English
5. Be able to carry out directions
6. Show a high level of maturity and be able to deal effectively with the demands of the job
7. Not be listed in the Employee Misconduct Registry or the Nurse Aide Registry
8. Not have been convicted of an unemployable felony or misdemeanor during a Criminal History Check
Responsibilities/essential functions: The person in this position must be able to perform the following essential job functions with or without reasonable accommodations.
1. Provide safe and effective personal care to the assigned clients.
2. Follows Universal Precautions and washes hands before and after the care of each client.
3. Completes all work assignments, turns in timesheets as required by Agency policy
4. Understands and adheres to established policies and procedures of the Agency.
5. Adheres to Agency standards and consistently interprets and accurately performs all assigned responsibilities.
6. Maintains acceptable attendance status.
7. Reports incomplete work assignments to the Supervisor.
8. Appearance is clean and well-groomed.
9. Attends all mandatory in-service programs as scheduled.
10. Maintain a clean and neat work environment.
11. Demonstrates sound judgment and decision making.
12. Coordinates care with the Supervisor and reports changes in the client's condition.
13. May participates in the Agency's PI meetings.
14. Reports directly to the Supervisor.

WORK ENVIRONMENT AND PHYSICAL REQUIREMENTS
The work environment and physical demands described here are representative of those required by an employee to perform to the essential functions of this job with or without reasonable accommodations.
Physical Elements
Sufficient clarity of speech and hearing or other communication capabilities, with or without reasonable accommodation, to enable the employee to communicate effectively;
Sufficient vision or other powers of observation, with or without reasonable accommodation, to enable the employee to review a wide variety of materials in electronic or hard copy form;
Sufficient manual dexterity, with or without reasonable accommodation, to enable the employee to operate a personal computer, telephone, and other related equipment;
Sufficient personal mobility and physical reflexes, with or without reasonable accommodation, to enable the employee to safely lift, move, or maneuver whatever may be necessary to successfully perform the duties of their position;
Sufficient personal mobility and physical reflexes, with or without reasonable accommodation, to enable the employee to efficiently function in a general office environment; and
Sufficient personal mobility and physical reflexes, with or without reasonable accommodation, to enable the employee to efficiently function in a general office environment, with frequent travel to a variety of field sites.

Environmental Elements
The employee works in an office environment sometimes with moderate noise levels, controlled temperature conditions and no direct exposure to hazardous physical substances. Employees may interact with upset staff and/or public and private representatives in interpreting and enforcing departmental policies and procedures.

Employees will have to travel to a variety of patient homes and perform in conditions that vary greatly depending upon the client's home environment. Some homes will be clean, neat, and maintained at a comfortable temperature. Other homes may be cluttered, dirty, with an uncomfortable temperature.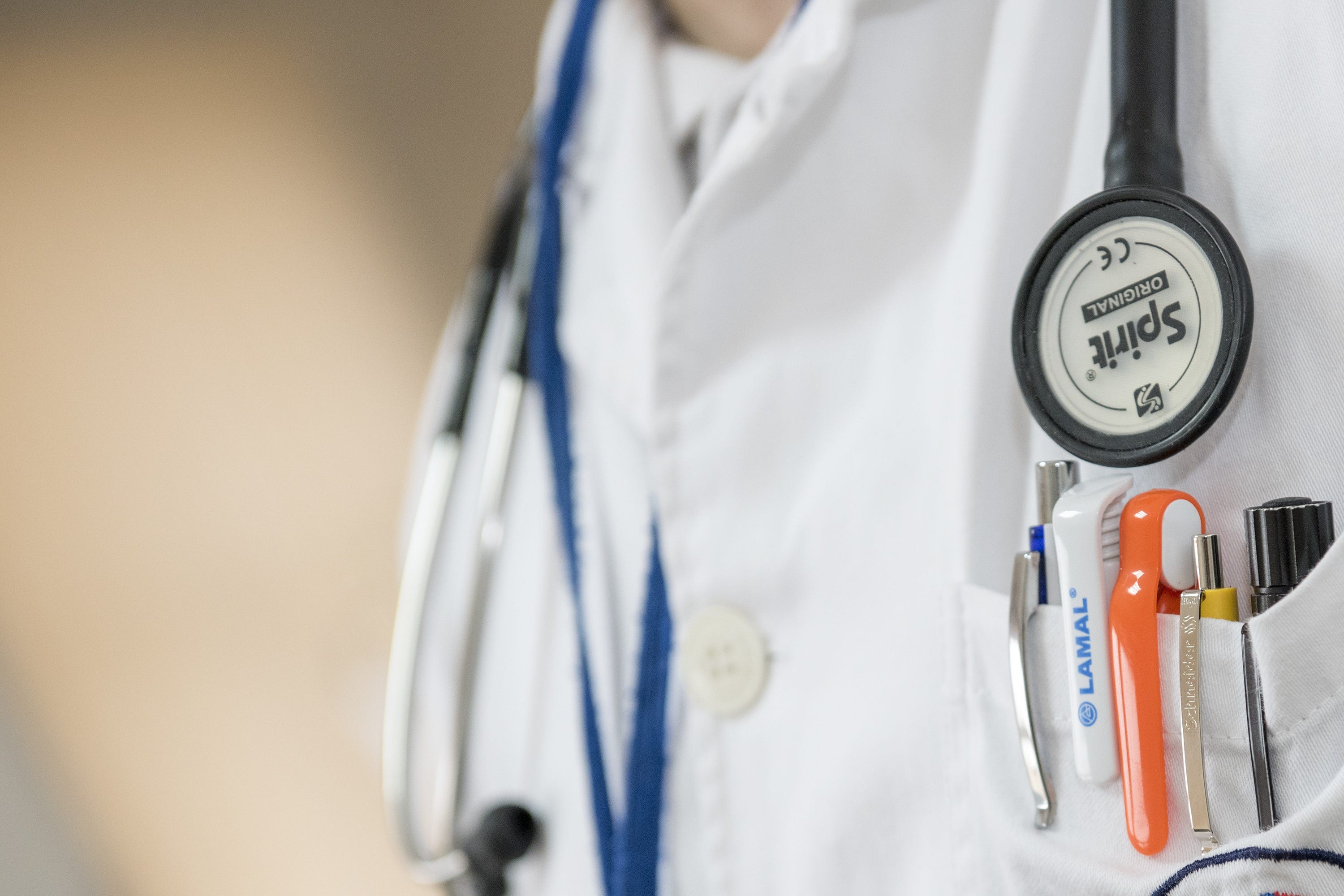 Join Us
To apply for our open positions listed above, please send your resume to contact@bayviewhh.com

We are looking forward to see you and welcome you to join our team!